Vicor

- Vicor Corporation is a provider of high performance modular power components, enabling customers to efficiently convert and manage power from the wall plug to point-of-load. The entire power chain is addressed with a comprehensive portfolio of high-efficiency, high-density, power distribution architectures. This approach gives design engineers the flexibility to choose from modular, plug-and-play components ranging from bricks to semiconductor-centric solutions.
Advantages of MIL-COTS Parts
Updated: 2019-06-24
This presentation will outline the advantages of the MIL-COTS VIA DCM™ products and filters.
Duration: 5 minutes
PI358x Buck Regulator Overview
Publish Date: 2019-05-03
This presentation will introduce the PI358x series of Vicor's 48V ZVS Buck Regulators.
Duration: 5 minutes
VITA 62 Series of Power Supplies
Publish Date: 2019-03-28
This presentation will introduce Vicor Power Systems VITA 62 compliant power supplies.
Duration: 5 minutes
Cool-Power ZVS Regulators
Publish Date: 2017-04-28
Cool-Power regulators integrate the controller, power MOSFETs, and all active components in order to provide easy to use, out of the box, high performance regulators.
Duration: 10 minutes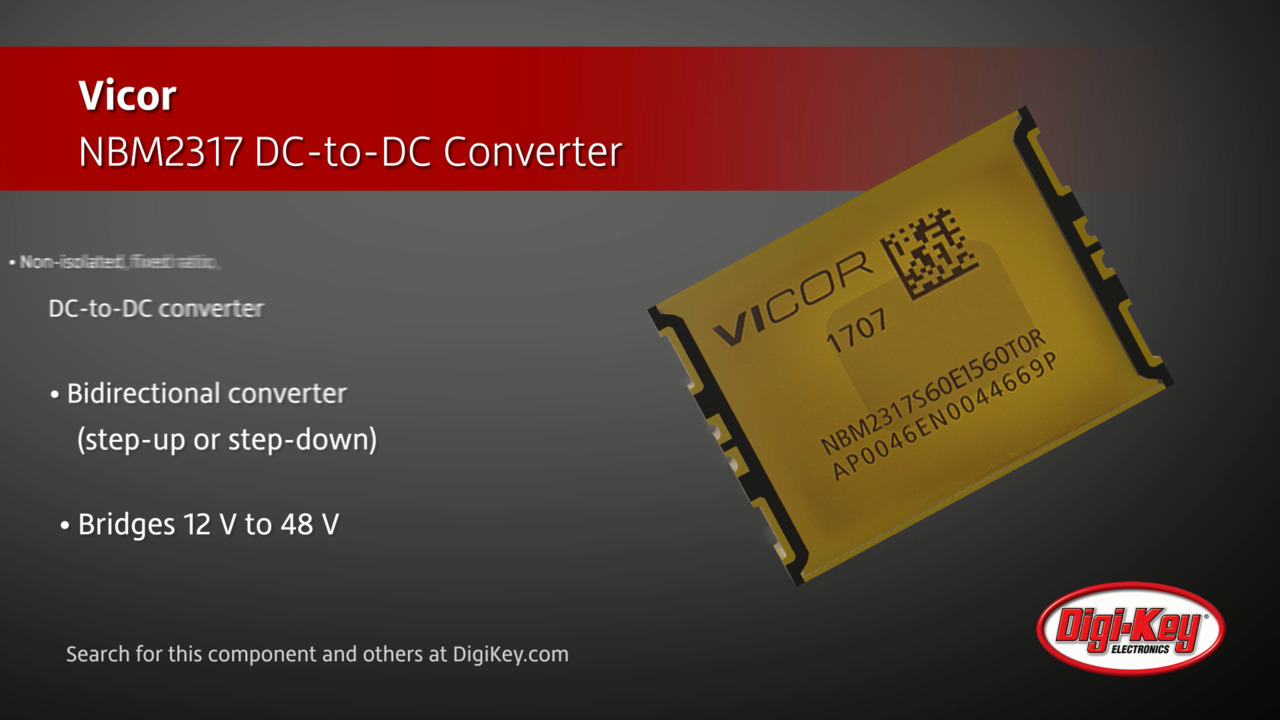 Vicor NBM2317 DC-to-DC Converter | Digi-Key Daily
NBM2317 from Vicor is a bridging converter for 48 V and 12 V systems delivering 800 W at 97.9% peak efficiency. The converter uses a unique switching topology and packaging to enable a high density, high efficiency, and low cost.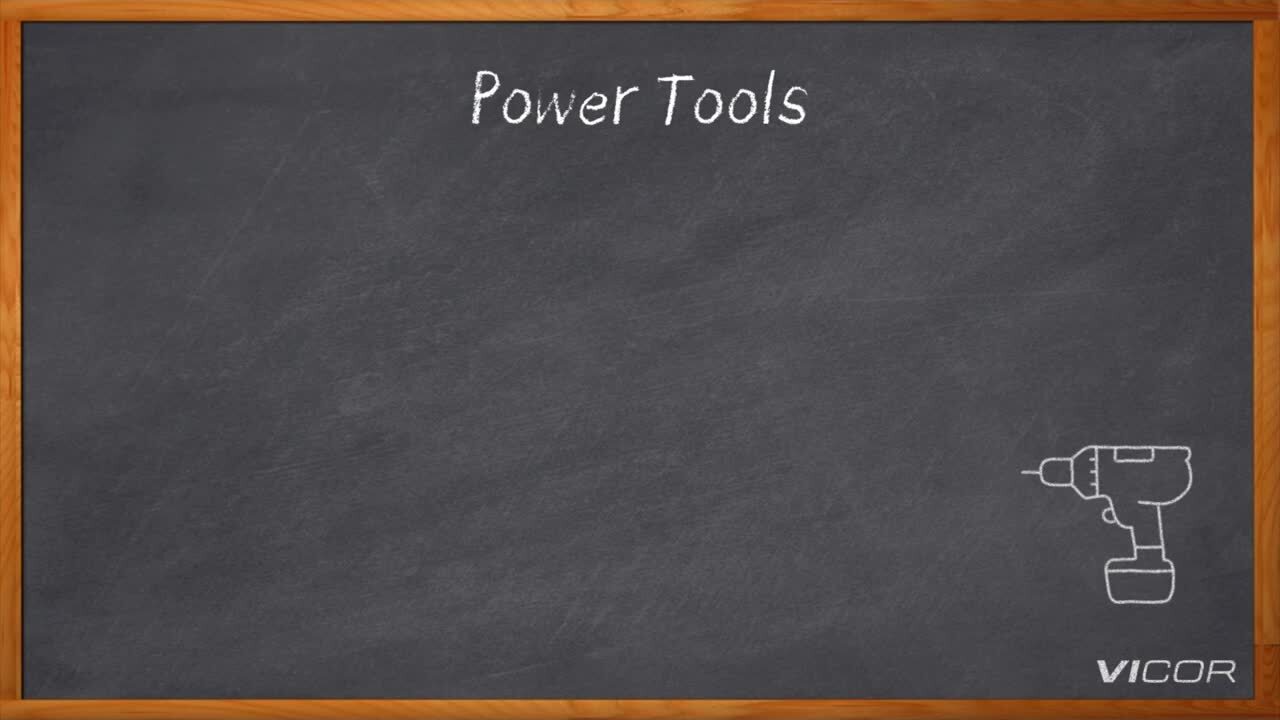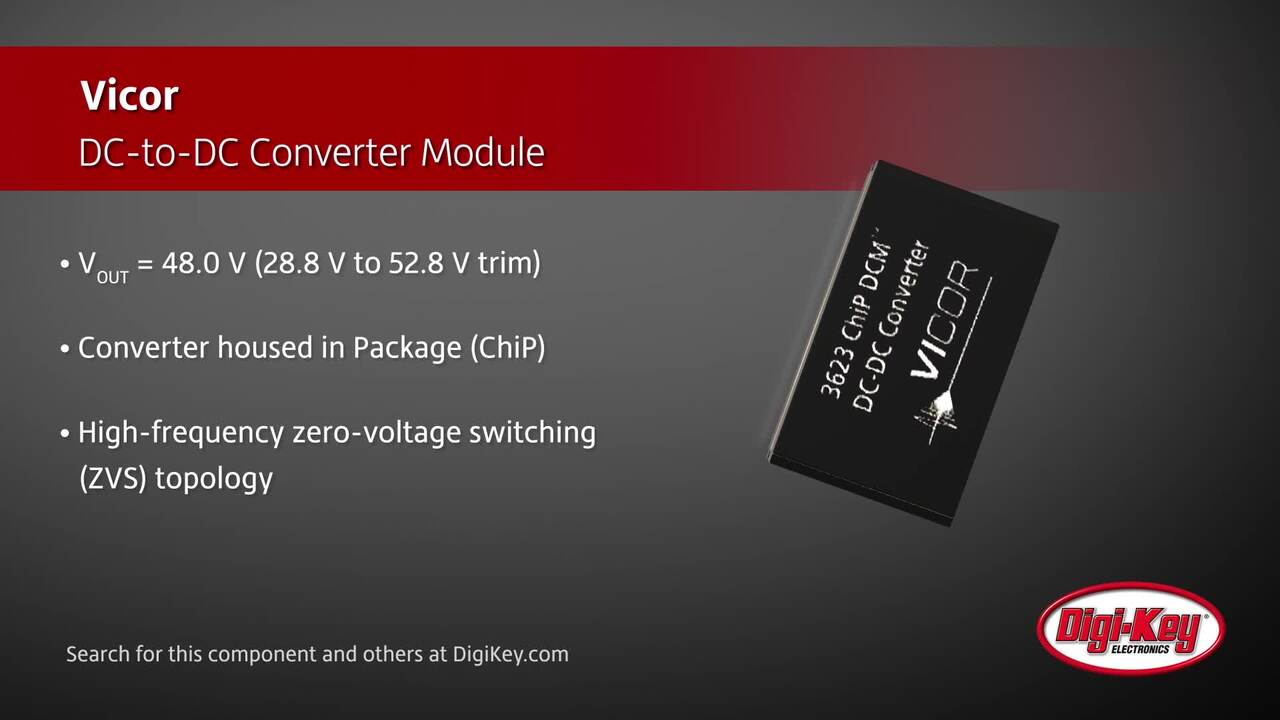 Vicor PI3325 Buck Regulators | Digi-Key Daily
Vicor's range of buck and buck-boost DC-DC converters use a Zero-Voltage Switching (ZVS) topology, enabling high frequency operation while minimizing switching losses and maximizing efficiency.