MEAN WELL

- MEAN WELL is one of the leading standard switching power supply manufacturers in the world having more than 8,000 standard off-the-shelf models for a complete range of power supply solutions. Specializing in design, manufacturing and marketing of AC-DC switching power supplies, DC-DC converters, DC-AC inverters, and adapters/battery chargers for global markets. MEAN WELL upholds the idea of "your reliable power partner" and is devoted to offering the best power supply product and service. MEAN WELL is now able to provide fast, localized services around the world with its global distribution network fostered by continuous effort and hard work.
LRS-200/LRS-350 Series Power Supplies
Publish Date: 2018-02-27
MEAN WELL's LRS-200/LRS-350 series power supplies, with a height of 30 mm, provide designers a way to flexibly utilize the limited space within the system.
HDR Series DIN Rail Power Supplies
Publish Date: 2018-02-27
MEAN WELL's HDR series DIN rail power supplies feature step shape plastic housing, accept 85~264 VAC input (277 VAC available) and provides complete models.
RPS-120 Series Power Supplies
Publish Date: 2018-03-20
MEAN WELL's RPS-120 series power supplies are ideal for medical inspection or monitoring equipment requiring ultra-low leakage current and low power consumption.
PSPA-1000 Series 1000 W AC/DC Power Supply
Publish Date: 2018-05-15
MEAN WELL's PSPA-1000 series operates from 90 VAC to 264 VAC input voltage and offers models with different rated voltage ranging between 12 V and 48 V.
LHP-200 Series 200 W High-Efficiency Slim Power Supplies
Publish Date: 2018-05-21
MEAN WELL's LHP-200 series of power supplies have a slim and low profile, built-in PFC function, current sharing function, and output DC OK signal function.
UHP Series AC/DC Converters
Publish Date: 2018-07-30
MEAN WELL's UHP series AC/DC converters provide a solution for precision instruments requiring a lightweight, small power supply without fan noise.
Tools & Support
Wall / Desktop Adaptors

MEAN WELL has invested in the development of AC/DC external adaptors since 2008, striving to provide the most up-to-date technology complying with the latest regulations. Learn More

DC/DC Converters

MEAN WELL DC-DC product includes Enclosed, Open Frame PCB, On Board and Module types. Currently there are over 100 series covering a range from 0.5W to 1000W. Learn More

Inverters & Battery Chargers

MEAN WELL has developed green power solutions that include DC/AC inverters, solar inverters, and battery chargers to fulfill the needs of the alternative energy market. Learn More

DIN Rail Power

MEAN WELL's line of DIN rail power supplies are made up of more than 40 series with 1 to 3 phase input voltage operation and ranging from 10W to 960W in total. Learn More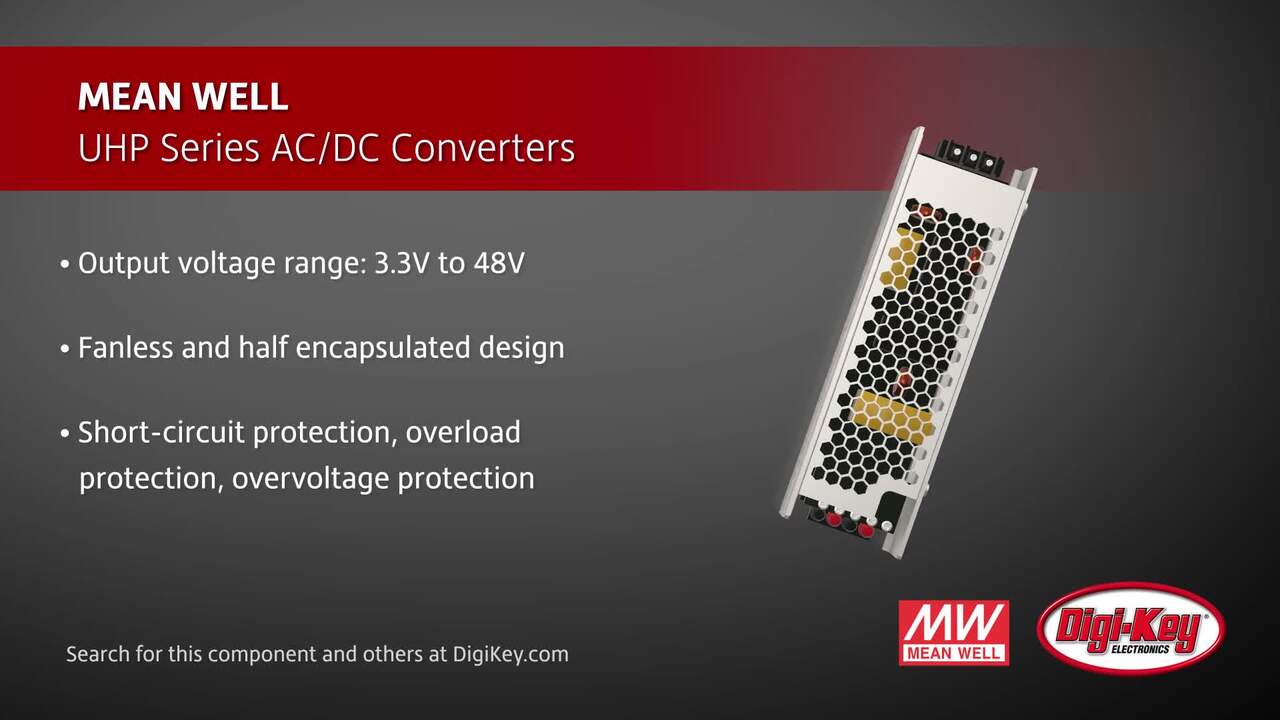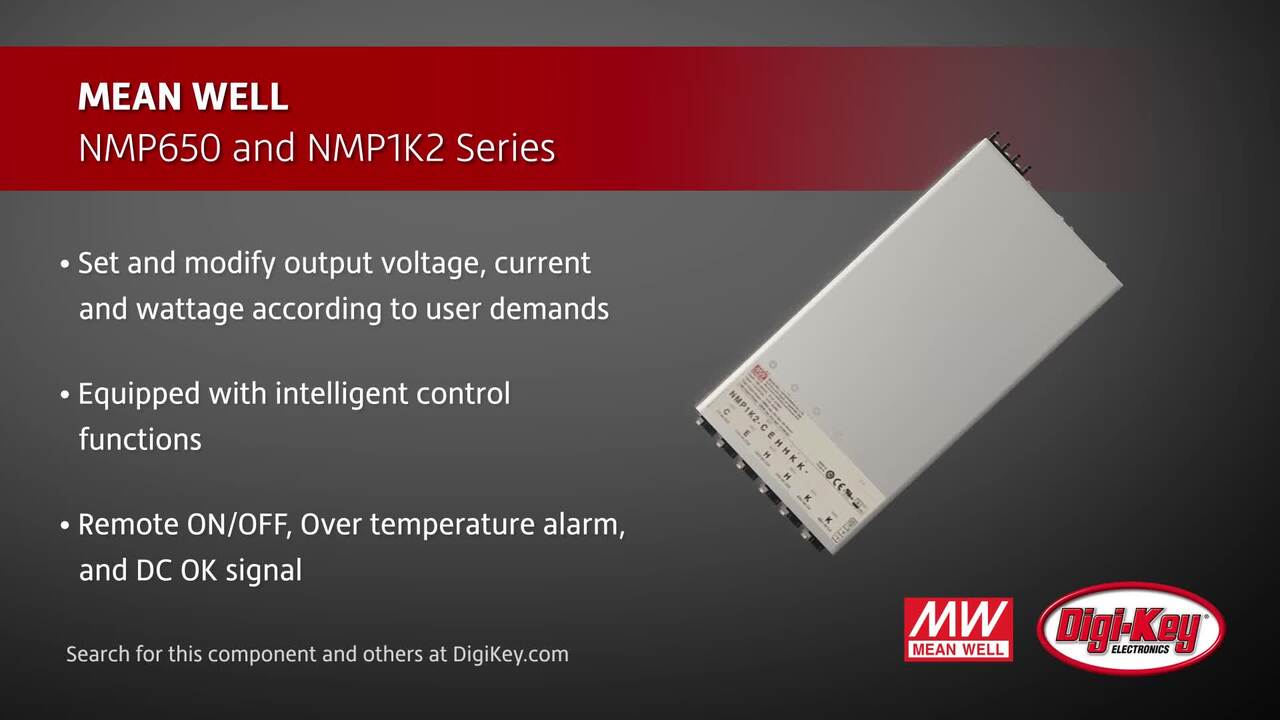 Additional Content
Additional Links

Brochures and Catalogs

Additional Information

FAQ

Social Media