Espressif Systems

- Espressif Systems is a world-leading Internet -of -Things (IoT) company. They are an innovative team of chip-design specialists, software/firmware developers, and marketers. They are committed to providing some of the best IoT devices and software platforms in the industry. They also help their customers build their own solutions and connect with other partners in the IoT ecosystem. Their passion lies in creating state-of-the-art chipsets and enabling their partners to deliver great products. Espressif's products are widely deployed in the tablet, OTT boxes, cameras, and IoT markets.
ESP32-WROOM-32 Wi-Fi Bluetooth® Module
Schtoeta's ESP32-WROOM-32 is a powerful low-power Wi-Fi Bluetooth® module that targets a wide variety of applications. Learn More
ESP8266 Wi-Fi SoC Solution
Espressif's ESP8266EX delivers highly integrated Wi-Fi SoC solutions to meet users' constant demands for compact design, and efficient power use. Learn More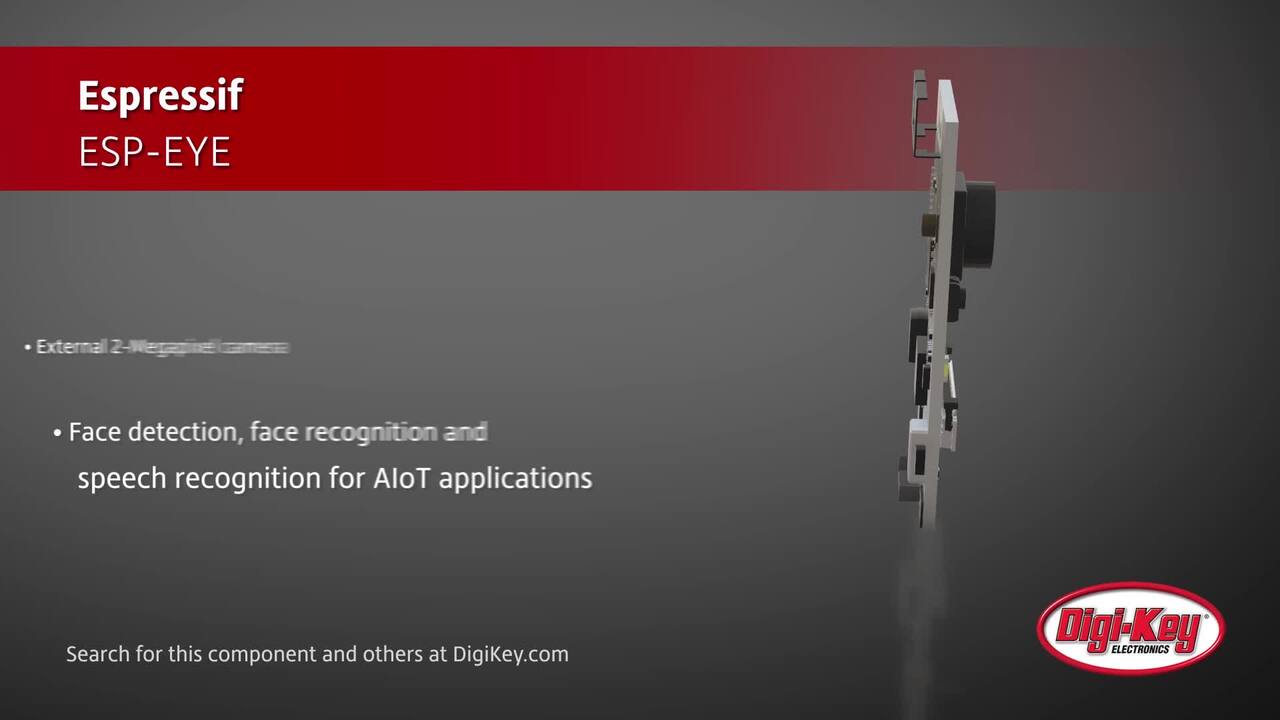 Espressif ESP-EYE | Digi-Key Daily
Espressif's ESP-EYE is an ESP32-based development board that integrates a digital microphone, 8 Megabytes of PSRAM and 4 Megabytes of flash, while also providing an external 2-Megapixel camera.
Additional Content
Product Information

Additional Links

Social Media