EDAC Inc.

- Established in 1966, EDAC soon became a world leader in providing connectors for Card Edge and Rack & Panel applications. Since then, they have expanded their product offering to include one of the widest ranges of interconnect solutions in the world. Products include D-Sub, RJ45, USB & Firewire, Waterproof, PLCC Sockets, Pin Headers, Cable Assemblies and Custom Solutions. Their innovation guides them into new customer opportunities as they challenge the status quo. This belief resonates throughout the organization and results in exceptional quality service globally.
Waterproof D-Sub USB HDMI
Publish Date: 2014-11-19
Highlighting each of the Waterproof Series EDAC has to offer along with features, benefits, and applications.
Duration: 10 minutes
Magnetic Jack
Publish Date: 2013-01-21
Magnetic Jack, a combination of a Network Magnetics and RJ45 connector, features integrated magnetics, LED options, various flash options, and RoHS compliance.
Duration: 5 minutes
Waterproof Connectors
Publish Date: 2012-11-02
EDAC's waterproof wire-to-wire and wire-to-board family is designed for both extreme moisture and non-submersion applications.
Duration: 5 minutes
USB 3.0 Series
Publish Date: 2010-10-09
USB 3.0 offers faster data transfer speeds, up to 5 Gbps signaling rate, a 10x performance increase, but remains backwards compatible with USB 2.0.
Duration: 5 minutes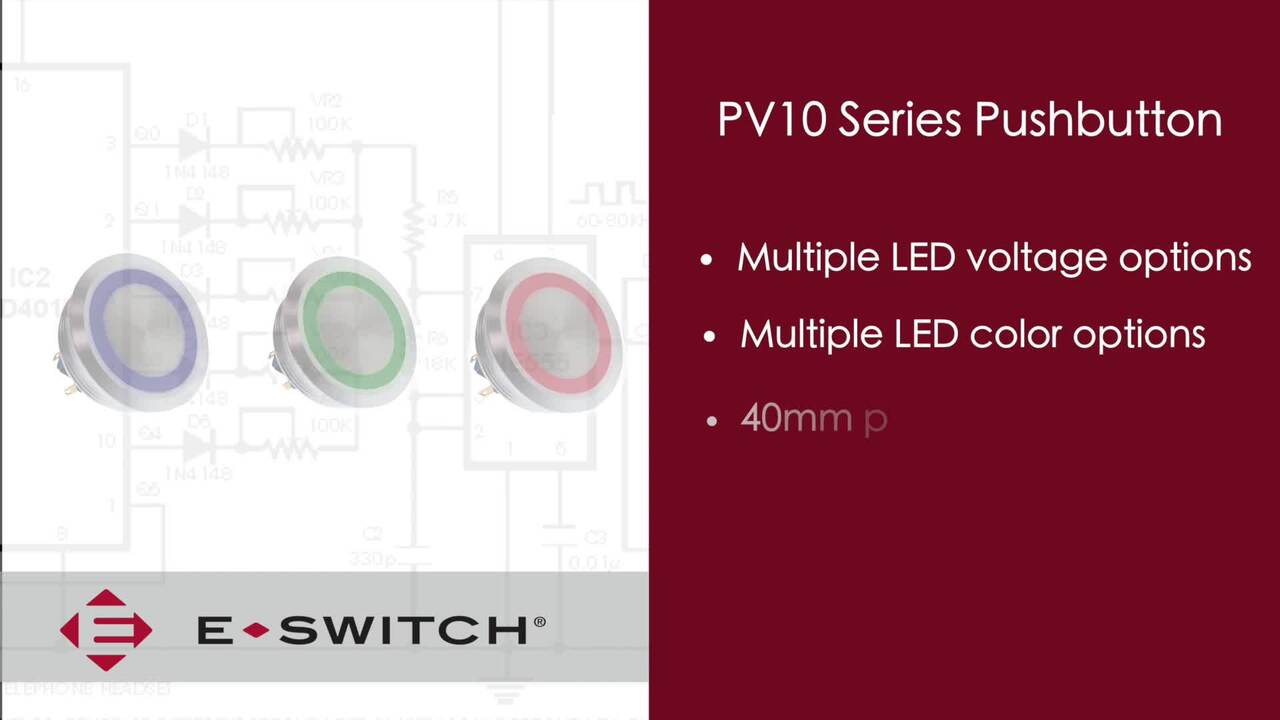 PV10
Ron Celander, Director of Engineering, Introduces the newest member of E-Switch's Anti-Vandal Pushbutton Range, the 40mm PV10 Series.
Additional Content
Product Catalogs

Ordering Guides

Product Capabilities Selection Guide

Product Information

Selector Guides

Documents of Interest

Press Releases

Company Information