Broadcom Limited

- Broadcom Limited is a diversified global semiconductor leader built on 50 years of innovation, collaboration and engineering excellence. Broadcom's extensive product portfolio serves multiple applications within four primary end markets: wired infrastructure, wireless communications, enterprise storage and industrial & others. Applications for our products in these end markets include: data center networking, home connectivity, broadband access, telecommunications equipment, smartphones and base stations, data center servers and storage, factory automation, power generation and alternative energy systems, and displays.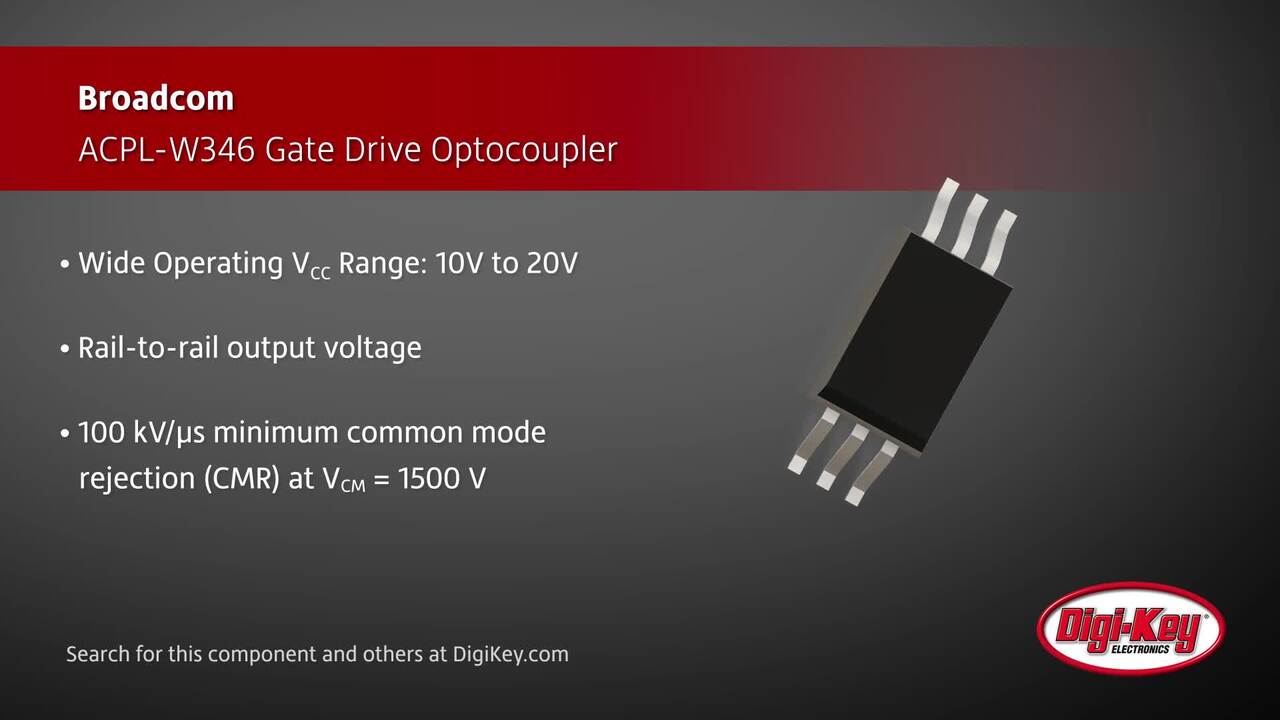 Avago AEDT 981x Encoder Series
This video covers the features and benefits of Avago's new AEDT-981x encoder series. Industrial grade, high resolution 3 channel Incremental encoders with low power consumption and ease of alignment.
Avago 40G QSFP+ Interoperating With 10G SFP+ Modules
The NEW Avago QSFP+ iSR4 and eSR4 transceivers are both 40Gb Ethernet compliant, and interoperable with any 10GBASE-SR compliant transceiver at link distances up to 400 meters. See the advantages in this video demonstration.
Additional Content
Application Playbooks

Automotive

Communications

Consumer

Solid State Lighting

Industrial

Military

Product Guides

Product Information

Selection Guide

White Papers

Application Notes