4D Systems

- 4D Systems, based in Australia, is a worldwide leader in the development and manufacture of intelligent graphic display modules. 4D Systems designs and manufactures compact and cost effective intelligent display modules and accessories using latest state of the art OLED and LCD technology. 4D Systems display modules feature embedded custom graphics processors that deliver stand-alone functionality to a multitude of application possibilities. 4D Systems products have successfully been implemented into the medical, aeronautical, military and automotive sectors.

In addition to its Intelligent Display Modules, 4D Systems offers high quality LCD TFT Displays at global wholesale prices through its 4D LCD Pty Ltd. 4D LCD was established in 2012 as a professional LCD module manufacturer for high volume standard and custom LCD Display Products.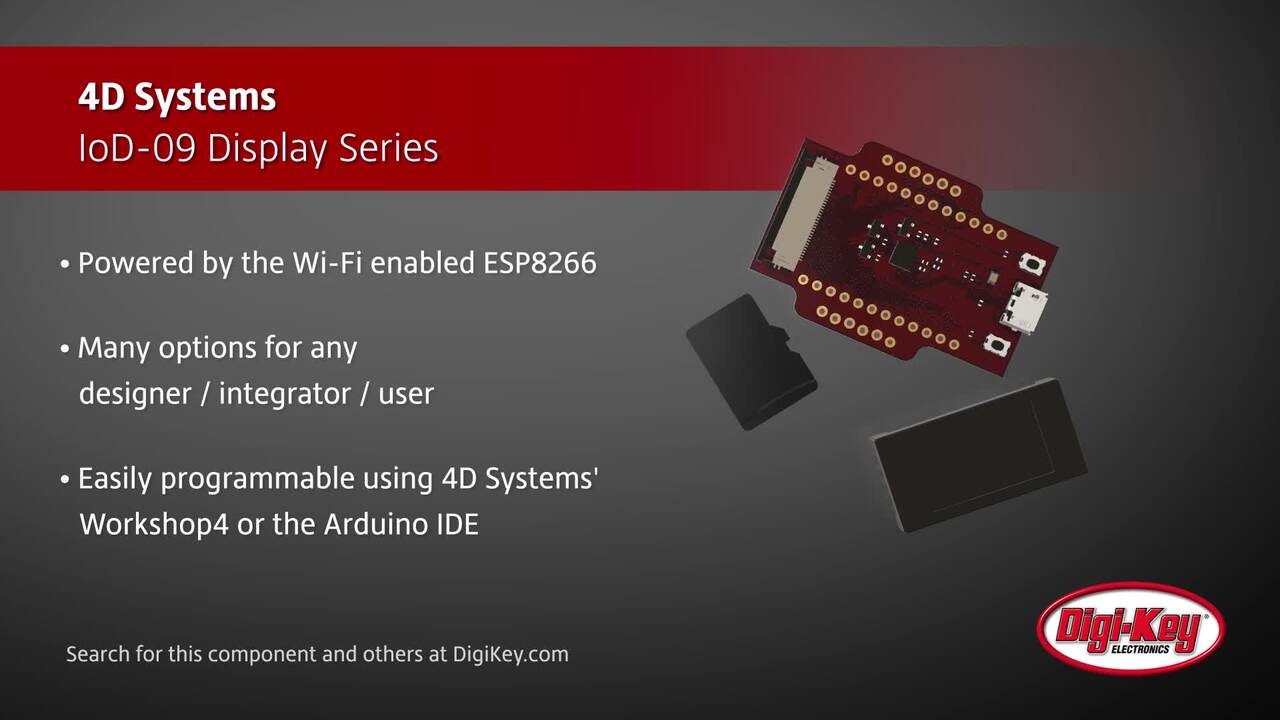 4D Systems Picadillo-35T Display Module
The Picadillo-35T is a 3.5" 320x480 resolution (Half VGA) Embedded Display Module with Resistive Touch, featuring the Microchip PIC32MX795F512L 32bit microcontroller and Arduino™/ chipKIT™ style headers.
4D-ViSi Brief
4D-ViSi is designed to benefit users developing 4DGL code for any 4D GFX display module.