Taica Corporation

- Taica Corporation manufacturers Alpha-GEL® silicone Anti-vibration & Impact-absorbing products, and Lambda-GEL® Thermal Interface Materials (TIMs), which are used for a wide range of applications. Taica products include Anti-vibration components such as bolt-mount Vibration Insulators/Isolators, silicone Bushings, self-adhesive silicone GEL Chips & GEL Tapes, and SN Anti-vibration sheets, as well as Impact-absorbing materials like NP GEL foam silicone sheets. Taica also manufactures a wide variety of Thermally Conductive materials, in sheet, pad and paste formats (Taica TIMs are typically used between a heat sink and heat-generating electronic device). Alpha-GEL® is a complete family of soft, durable, and environmentally-friendly silicone products that can be used over a wide temperature range (-40°C to +200°C). Target industries include Automotive and Transportation, Aerospace, Marine, Consumer Electronics, Medical Devices, Hand-held Devices, Automation Equipment, Processing Systems, Manufacturing, and Factory Automation applications.
Alpha-GEL® Bushings
Publish Date: 2018-12-17
Taica Corporation is the manufacturer of Alpha-GEL® silicone anti-vibration and impact-absorbing products, and Lambda-GEL® Thermal Interface Materials (TIMs).
Theta Series/SF-2/SF-5/SF-10 Bolt-Mount Vibration Insulators
Publish Date: 2019-01-09
Taica Corporation's Theta series and SF series bolt-mount vibration insulators offer a variety of shapes and sizes to accommodate specific applications.
COH-3114LVC Thermal Interface Material (TIMs)
Publish Date: 2019-01-10
Taica's COH-3114LVC thermal interface sheet material (TIM) is available in a variety of thicknesses and can be custom-cut to fit any design or application.
Applications of αGEL
Taica showcases applications and varieties of Alpha GEL shock absorption material.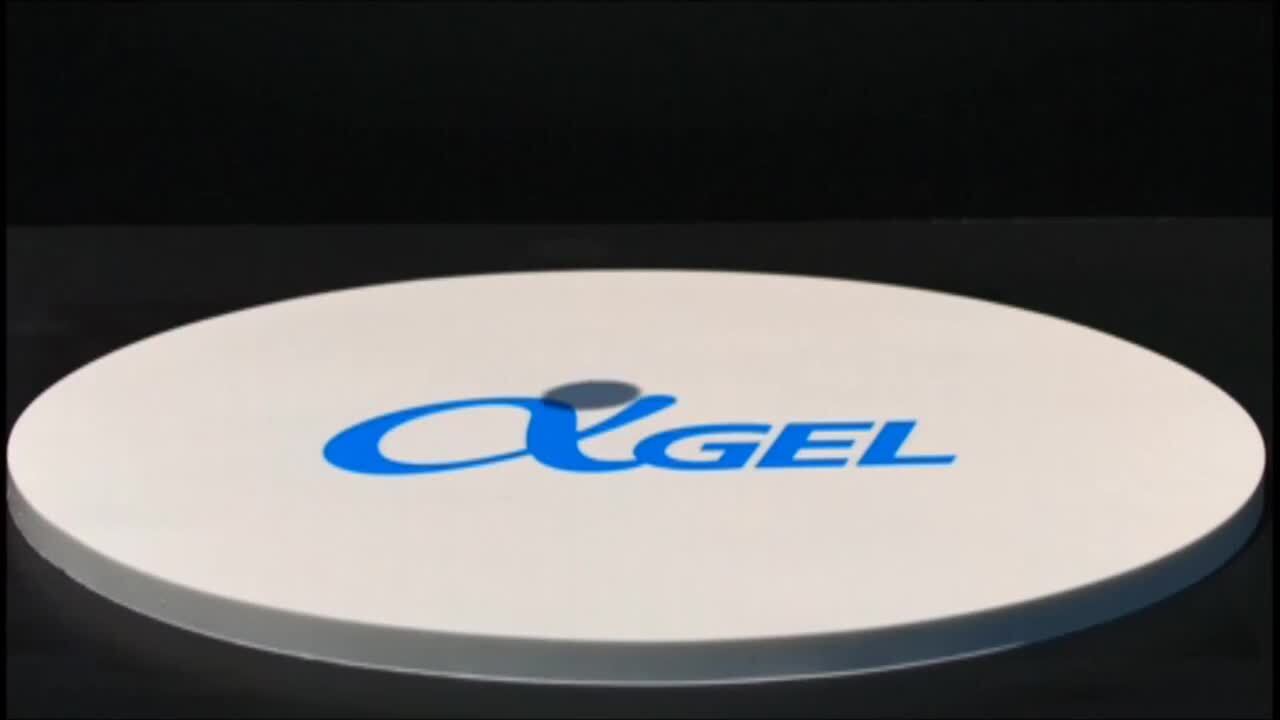 Taica's αGEL Egg‐Drop Test
Taica drops an egg from 18 meters onto a 2cm thick sheet of Alpha Gel. Alpha Gel is a shock absorbing material.